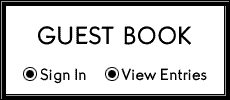 This page was last updated: June 9, 2020
 Roosevelt Dorty (PeeWee) born December 25, 1930 died March 1984 married Doretha Allen and had eight children; 

(1)  Willie Lee Dorty had one child 


1. Vera Dorty
(2) Roy Lee Dorty had no children

(3) Edward Dorty had four children


1. Aundrae


2. Claudette had three children:


A. Sha' Terica has 1 child and is married to Sergio Loston. 



a. Saniya


B. Shakeadra


C. ShaQuarntavis has 1 child;



a. Justine 

3. Edward Jr. has one child


A. Zarreah 

4.  Manuel
(4) Roosevelt Dorty Junior had five children 


1. Anthony

2. Roosevelt

3. Terrell

4. Whitney 

5. Devin
(5) Barbara Dorty  had one  child


1. Keilon
(6) Vernon Dorty  has five children


1. Shirley Yvonne has two children


A. Kendrick


B. Jeremy

2. Andre

3. Dana

4. Vernon Jr.

5. Chris
(7) Linda Dorty had three children 


1. Lakisha 
  A. Kaniecia

  B. Kaylon 


2. Vance
  A. Vance Jr


3. ToVonte 
(8) Tyrone (Roni) Dorty had four children


1. Tyrone Junior

2. Tamala

3. Tanisha   

4. Quinton
If you are a member of Roosevelt Dorty's family and have verifiable information, pictures, or literature about the family, you wish to add to this site please contact me. 

4/1/2010 Thanks to Vera Dorty and Sha'terica Dorty Loston for the new updated family information. If more corrections need to be made, please notify me.