This page was last updated: March 14, 2016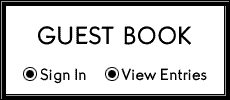 Murray Dorty Senior was born April 5, 1930 in Alexandria Louisiana, and was the last child born to Lilly and Louis Dorty.  Murray Dorty Senior died April 21, 1961 and is pictured with his first wife Willie Mae Dixon above also deceased. 

They had two children.

 1) Dwight David Dorty (no pictures available)

(2) Murry Anthony Dorty Junior              .            was married twice. His second wife is Elaine  Dorty.

His first wife's name unknown. 

                                     Murray Dorty Jr has at least one child

                                     A .Iman Renai Dorty

                                         1. Liam Harley Dorty

                                              (Iman's son)

Murray Dorty Sr. born 1930 also married Hollis Hall had two children together;

(1) Information unavailable for first child.

(2) Murray Gary Dorty is the second child of Hollis and Murray Dorty Senior. 

                                             Hollis Hall had 2 children from a previous marriage:

                                          Tyrone Powell and Connie Hall( no pictures)