Lilly Young Dorty Parents and Siblings

Ralph Young (believed to be father of Lilly Young)

UPDATE 8/14/2020

Our grandmother, Lilly Young was believed to be the daughter of Ralph(Rafe) James Young who was born about 1850 and died in 1935. Ralph's wife during the 1880 census was Mary Young who was born about 1850. For more information about Ralph James Young's parents, siblings and more click 
here.
Ralph Young's children listed on the 1880 census are :

(1) William Young, born about 1866 (14)

(2) Jane Young  born about 1868 (12)

(3) Nancy Young born about 1871 (9)

(4)James Young born about 1872 (8)

(5) Dianna Young born about 1877(3)

(6) Baby girl Young born        1879(1)

Children also believed to be Ralph Young's

(6) Ella Young born about 1884 

(7) Mary (Mim)Young born in February 1887. 

(8) Lilly Young who was born about 1892 married our grandfather Louis Dougherty who was born about 1881. Louis was one of seven children born to Milly Dougherty and Jerry Williams.Three children had the Williams surname. Louis was one of the four children who kept his mother's surname Dougherty when he married grandma in February 1906. 

To see Lilly Young Dorty and Louis Dorty's children click this
 link.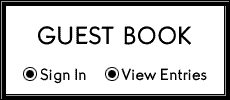 This page was last updated: December 12, 2021


Lilly Young and Family before she became Lilly Dorty