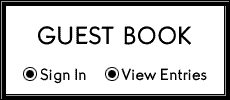 This page was last updated: July 6, 2016

The Dorty (Dority, Dorothy, Dougherty) Dorrity, Williams,Young family is from Alexandria Louisiana, although many original family members came from a Virginia plantation. As with many other African American families, ours comes from a long line of ancestors. Unfortunately much of the history prior to the late 1800's is untraceable for numerous reasons; including the fact no records were kept because slaves were not literate. Later births and deaths were recorded in bibles, which were staples in most homes. Those still not having the ability to read or write had their names written for them on documents such as marriage licenses accompanied by "X's" indicating the signed signatures were their names. 

The enunciation and spelling of names were spelled according to what transcriber thought the spellings to be. Because that is so, our family surname turned out being spelled numerous ways. Looking through family documents dating back to the 1800's the name Dorty (which is how we spell it) had numerous spelling including, Dougherty, Dority, Dorty and Dorothy.  

Since our grandfather Louis Dougherty' s time when he married our grandmother Lillie Young in early1900's, the family has been using the Dougherty surname, but as long as I can remember family members I knew spelled it DORTY, which also may have been for many reasons. Only recently (within the past ten years or so), did we learn through my brother Louis Brown's research that our grandfather Louis Dougherty's father was Jerry Williams, and his mother was Milly Dougherty

(the spelling used in the 1870 census) who had seven children. 

It is important that family members keep in mind the Dorty name is synonymous with the Williams, and at some point during the late 1880's the two names became fused, when our great-grandmother changed four of her seven children's names to Williams. It appears our grandfather Louis Dougherty (Dorty) kept his mother's maiden name, when he married our grandmother Lilly Young.

It is apparent that as late as this past year many older family members were still unaware of this fact. While reading census records, it was also apparent that many of the given names were carried through almost every generation. For this reason, it is advisable the readers and those attempting to trace our family's background carefully look at the dates of births and deaths. Additionally my brother and I were  surprised to find twins have been part of our history for hundreds of years. The information on this site has been obtained through oral history, most is backed by census and other records provided by those giving the information at the time and is all we have to go by.

Louis and I hope you find this website enlightening, and even better yet locate some relatives. To the left is a list of some other relatives. As more information is learned it will be added, along with corrections.

DORTY-YOUNG-WILLIAMS FAMILY    CONNECTION PAGE

Young Family Connections:

Tyler

Shaw

Rufus

Brown

Madison

Williams

Cleveland

Shorter

Powell

Addison

Herbert

Gatewood

Atkins

Hutton

Washington

La Crox

Winchester

Coaty

Simon

Gilder

Morris

Kennedy

Balups

Beatty

Crankshaft

Lawson

Breda

Wagner

Jett

Hobbs

Thorne

Comfort

Alexander

Patterson

Brady