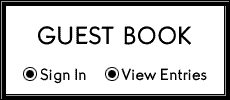 This page was last updated: December 12, 2021

David Dorty is the grandson of Jerry Williams and Milly Dougherty and the son of Lilly Young who married Louis Dougherty;one of Milly Dougherty's 10 children. David Dorty was born June 19, 1919 and was married three times; his first wife's name is unknown. David married Rosalie Watson (Mc Clinton) the daughter of Olivia Reed and Joe Watson on September 23, 1955. Rosalie had three children which David adopted and gave his surname Dorty.

David also married Margie Bowie and had one child Lillie Ella Dorty. Lillie Ella Dorty married Eddie Hammond and had two children.  

Kevin Hammond their son had 6 children;

(1) Kevin Hammond Jr

(2) Amaria Hammond

(3) Desiree Hammond

(4) Sakoria Hammond

(5)Keilin Hammond

(6) Regan Hammond

Pamela Hammond their daughter had 5 children

(1) Kacion Hammond

(2)Da Cauri Hammond 

(3) Shontavis Hammond

(4) Jordan Hammond

(5) Daeari Hammond

Currently we have no photos of David Dorty.  If you are a family member and wish to add verifiable information, pictures,  literature or corrections please contact me kaydurdenusa@aim.com.